Fusion Drive vs SSD vs Hard Disk
Well, you may be going to buy iMac so you are confused which storage device to buy Apple Fusion Drive vs SSD. As you know that you don't get many customizations when it comes to Apple iMac except for Storage. If you buy Apple laptop such as MacBook Pro, then you get the option to choose from 128GB or 256 GB SSD versions. However, when it comes to iMac you have plenty of better available options.
Apple Mac gives you options to buy 3 different types of Storage:
Hard Drive
SSD(Solid State Device) or Flash Drive
Fusion Drive
You must have heard about first 2 devices but Fusion Drive is new in the range of Storage Devices so many of you might be unaware of what it is and is it world buying. So we will remove all your confusion regarding which storage to buy Fusion Drive vs SSD or Hard Drive.
What is Fusion Drive?
A Fusion Drive is made of two different types of storage devices, one is Serial ATA drive(Its same as a regular Hard Drive) and an SSD(Solid State Device).
What MAC OS does is that it places most frequently used files onto Flash Storage or SSD so that it can be accessed Quickly and less used data is stored on Hard Drive. As you know SSD is very fast compared to a Hard Drive, You computer will run very fast with you all you frequent files stored on SSD.
What is Advantage of Fusion Drive?
You get best of both the world, i.e of Hard Drive and SSD. As you know SSD is very expensive so it will not be able to provide a high amount of Storage but it will provide speed. While in case of Hard Drive, You won't get good speed but you will get a Large amount of Storage Capacity where you can load all your files, photos, movies and software.
You will get 1TB SSD for around $350 while 1 TB fusion drive you can get for around $60. So this much big difference comes in cost when it comes to SSD and Fusion Drive. Other manufacturers make Storage Device similar to Fusion Drive named Hybrid Drive.
Which one to buy between Fusion Drive vs SSD?
It depends on your need. If you want high-speed access for the whole of your Data i.e you don't want to compromise speed then definitely SSD is the best option for you. But if you have a very large amount of Data to store and definitely SSD would not be the best option to Store so much large amount of Data. Then You can go for Fusion Drive, where you will get the speed of SSD and Storage Capacity of Hard Drive.
Which one of buy between Fusion Drive vs HDD(Hard Disk Drive)?
Well, you can go for the cheaper option of buying Hard Drive to store your data but it would be not worth it as with some extra money you can upgrade it to Fusion Drive.
You would get the significant difference when using Fusion Drive when compared to Hard Drive. For example, You system would boot in seconds rather than minutes, also your Apps will launch faster and your system would be very responsive.
Lets briefly look at pros and cons of SSD
SSD Advantages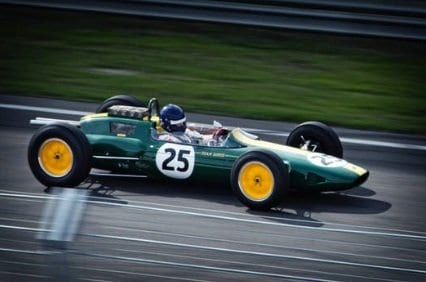 You will get best speed and performance. If you are professional, you should go with the best i.e SSD.
Bootup Time in SSD is around 2 to 3 seconds.
It doesn't generate Noise.
Very low power consumption.
It doesn't heat up very easily.
It's best for high-end tasks like Gaming and Video Editing. Fusion Drive vs SSD for video editing, definitely SSD will win.
SSD Disadvantages
Flash Storage is very expensive when compared to HDDs.
You don't get very high capacity as it is available in HDDs. Maximum Flash Drive that you will get is around 1 TB while you can get higher capacity in HDDs.
Let's look at advantages and disadvantages of Fusion Drive
Fusion Drive Advantages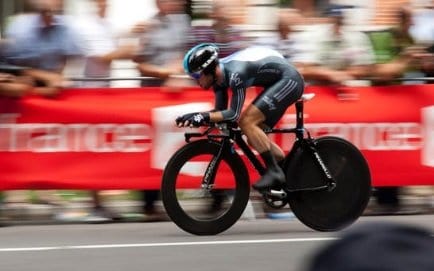 Apple Fusion drive is very cheap compared to same size SSDs. But they are costly than a Hard Disk.
It creates less noise compared to HDD but it's not completely silent.
You can get high storage Fusion Drives compared to SSD such as 2TB and 3TB for iMacs.
Fusion Drive will improve device performance and speed, drastically when compared with Hard Drive but its less when compared with SSDs.
Fusion Drive Disadvantages
It is slow compared to SSDs.
It creates more noise when compared to SSDs.
It can be slow sometimes when data is large and SSD Drive in Fusion Drive is not about to handle it.
If you still can't afford Fusion Drive but want good speed also..Then read this
On the internet, you can find many tutorials to make your own Fusion Drive. You can buy affordable SSD and also you can buy an external HDD. Now the combined cost of this would be way cheaper that Fusion Drive. You can put all your necessary and important stuff in SSD and all you other less used data in external HDD. You can go for noiseless, high-speed, USB 3.0 HDD and reduce your cost.
Conclusion – Fusion Drive vs SSD vs Hard Disk
If you want the best experience go with SSD only while if you want good speed and high storage capacity also, go with Fusion Drive. If you don't care about speed but you need Storage, then go for external Hard Disks. Last option is to buy an affordable SSD and keep your high size data on your external Hard Disks.
Hope you enjoyed reading the article.
Do visit ursuperb.com for more interesting and superb tech articles.